Fully-configurable sensor pole array system for planar air velocity and temperature measurement - replete with data collection software. This portable sensor assembly is designed for quick testing of cool airflow over perforated tiles in data center aisles.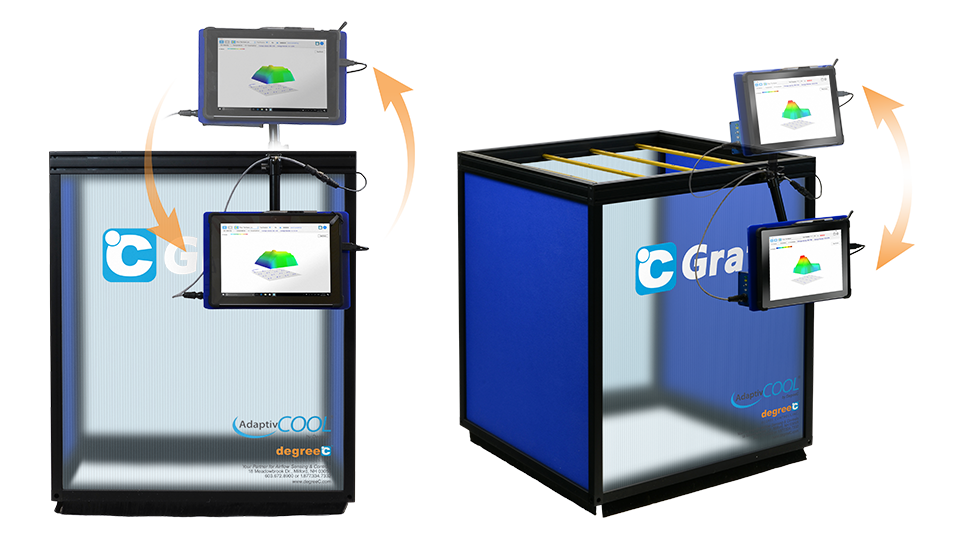 Articulating Tablet Mount
The °C Port Data Acquisition instruments support Degree Controls' complete product line of USB Airflow Sensors and °C SPAR.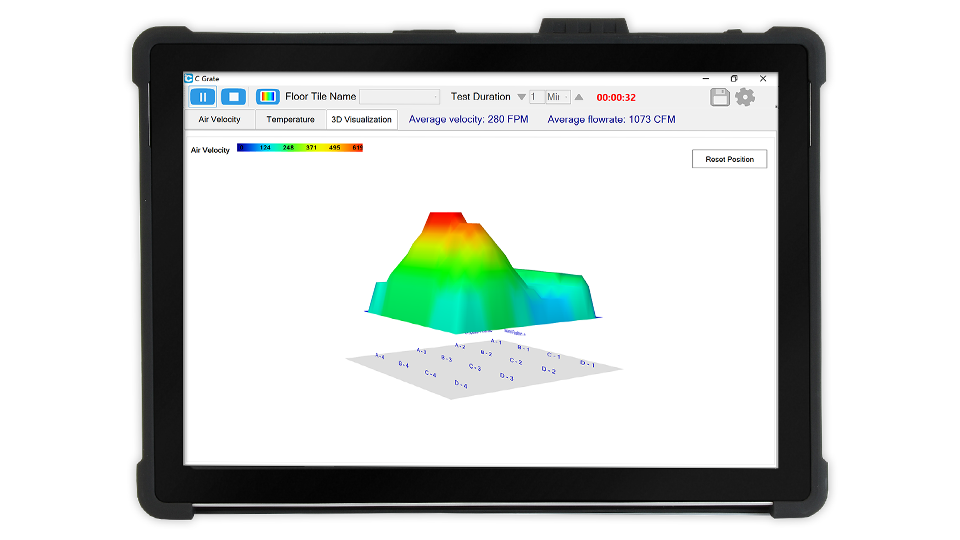 Tablet Included with Pre-loaded Software
Data Logging Software Includes Three Different Viewing Options:
Air Velocity, Temperature, & 3D Visualization
Quick Assembly
Effortlessly assemble the °C Grate in under 30 minutes.
°C Grate vs Balometer
With a zero-impedance measurement architecture, the °C Grate™ does not impart any back pressure to a floor tile during testing.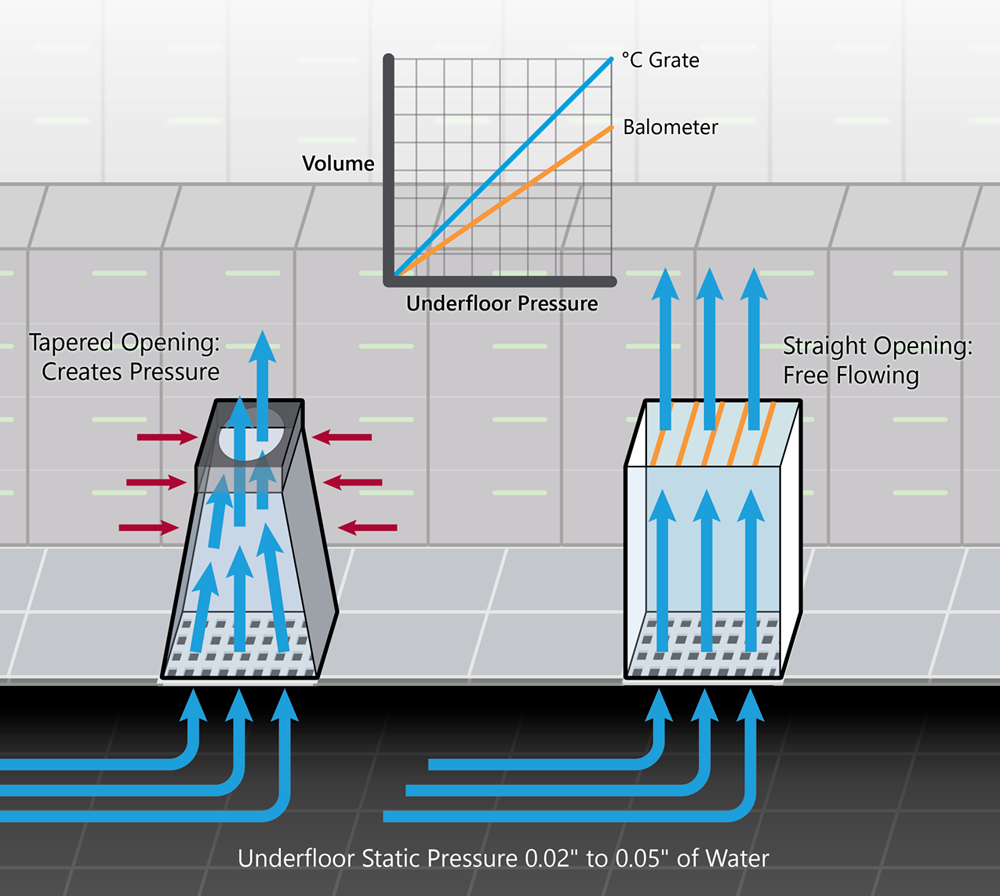 Specs & Details
Velocity Accuracy: 5% of reading or ±0.05 m/s (whichever is greater) *within compensation range
Repeatability: ±1% of reading (under identical conditions)
Temperature Accuracy: ±2°C (3.8°F)
Velocity Range: 0.3 – 5.0 m/s (50 – 1000 fpm)
Velocity Resolution: 0.1 m/s (1 fpm)
Volumetric Range: 80 – 4200 m3/h (50 – 2500 cfm)
Volumetric Resolution: 1 m3/h (1 cfm)
Complimentary Hardware