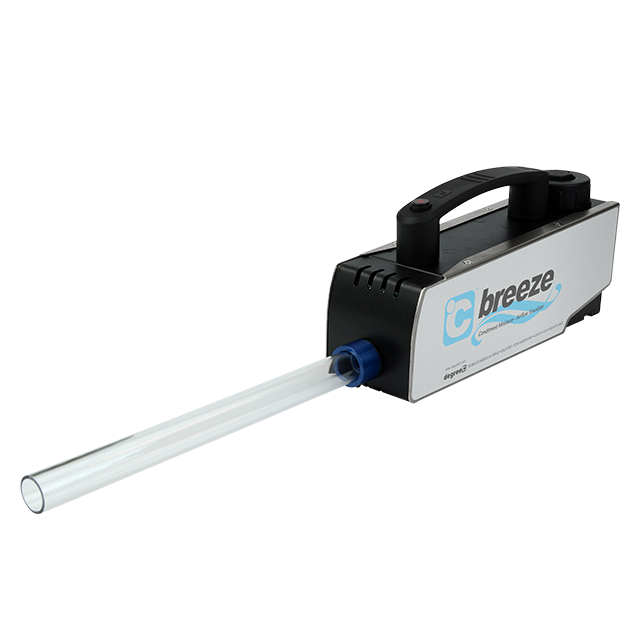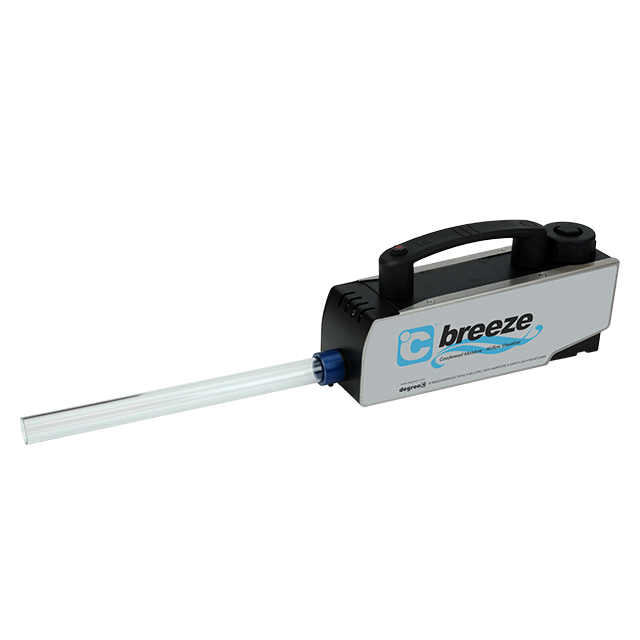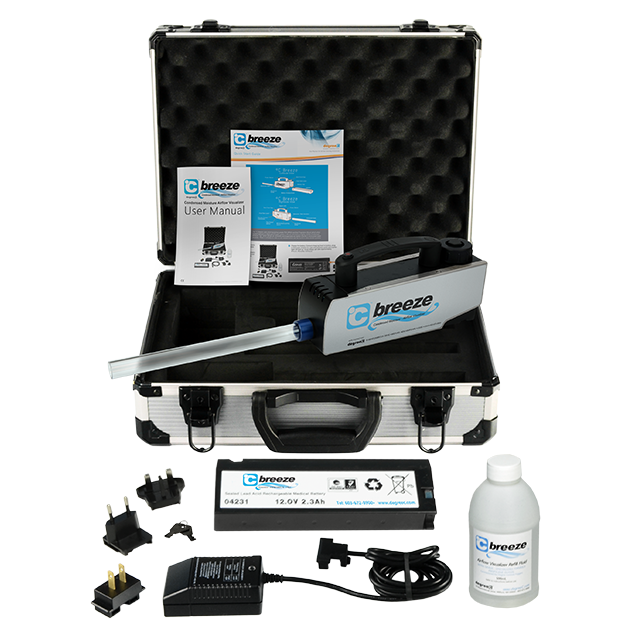 The °C Breeze Fog generator is used for the visualization of airflow profiles, using low impulse, thermally neutral fog. This handheld device allows mobility in large areas or remote locations where a direct connection to power is not practical. The micro-sized particles provide for excellent air flow visibility without premature settling or dispersion. The supplied nozzle extension tube allows precise fog delivery into small spaces.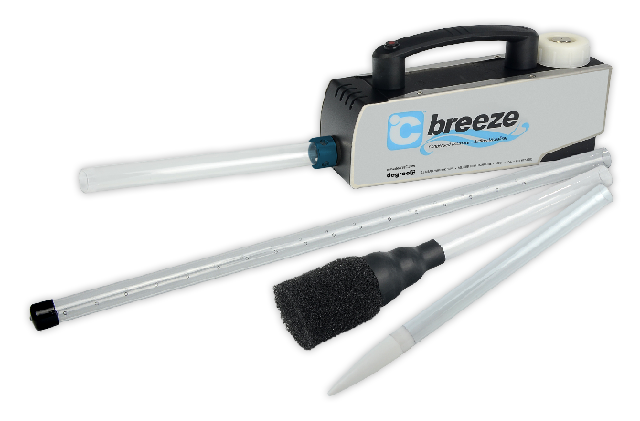 Additional Nozzle Accessories Available
The MiniFlow (for finer fog stream and throttling effect)
The PlanarFlow (longer nozzle with perforations for planar flow visualization)
The FlowBulb (media filter for enhanced flow visualization in low velocity applications)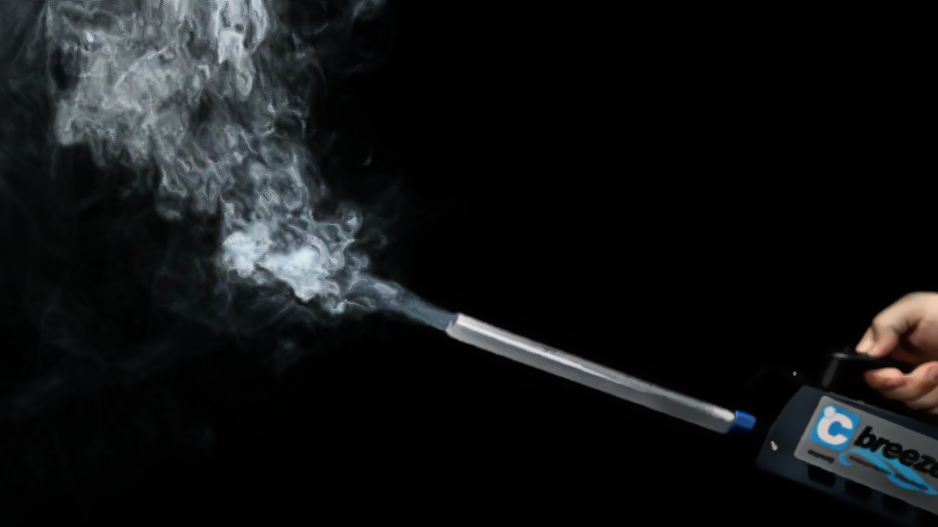 Are You NSF 19/ANSI Compliant?
For laboratories and clean environment containment validation, the
°C Breeze uses FDA-GRAS approved, non-depositing oilless
and smoke-free fog fluid.
Specs & Details
°C Breeze Instrument Weight 2.7 kg [6 lbs]
°C Breeze Instrument Dimensions 227 mm x 66 mm x 81 mm [8.9" x 2.6" x 3.2"]
Battery (Supplied) 12 VDC / 2.3Ah
Fog Fluid Reservoir Capacity 110 mL [3.7 oz]
Fog Fluid Composition Propylene Glycol – FDA GRAS
Fog Composition Condensed moisture vapor
Fog Particle Size (mean diameter) 0.2 - 0.3 μm
°C Breeze Instrument Weight: 2.7 kg [6 lbs]
°C Breeze Dimensions: 227 mm x 66 mm x 81 mm [8.9" x 2.6" x 3.2"]
Battery (Supplied): 12 VDC / 2.3Ah
Fog Fluid Reservoir Capacity: 110 mL [3.7 oz]
Fog Fluid Composition: Propylene Glycol – FDA GRAS
Fog Composition: Condensed moisture vapor
Fog Particle Size (mean diameter): 0.2 - 0.3 μm
°C Breeze Visualization Instrument
Locking Carrying Case with Keys
Nozzle Extension Tube, 225 mm [9"]
500 ml [17 oz] Fluid Bottle
12 VDC Lead Acid Battery
Battery Charger
User Manual
Quick Start Guide
Material Safety Data Sheet (MSDS)
[upon request]
Downloads
Accessories & Replacement parts